Genealogy
---
Learn about Vinalhaven, Maine. Alvin Crockett, Earl's grandfather, was born in Vinalhaven. The Crockett's lived on this small island for several generations. See some tombstones, island photos, and what it's like to take a vacation there.
| | |
| --- | --- |
| | |
| Picture taken in Kittery, Maine (December, 2001 by Bruce Brereton). John Crockett, Earl's 5th Great Grandfather was born in Kittery in 1695. | Marian Crockett Brereton, an avid genealogist, also on Crockett Neck Rd. (photo probably taken in the 1970's) |
---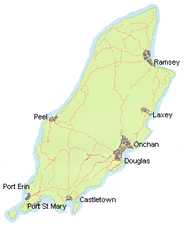 Interestingly, Della's grandfather was also born on an island and the Comish family had lived there for many generations before he left. It was the Isle of Man (IOM) in the British Isles.
The Robert Nephi Comish and Emma Jane Howland story. The tombstone of Robert and Emma. A link about the Isle of Mann.
Learn more about Douglas, Isle of Mann (where Robert Comish was born). Bruce and Doug Brereton made a visit to the Isle of Man in the fall of 2002. (Click here to see some pictures). A link to some IOM Cemeteries.

Here are the Parishes on the Isle of Man: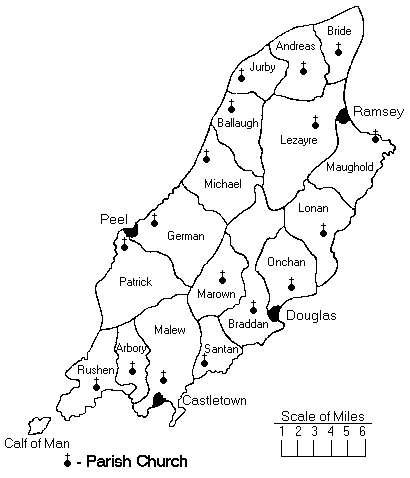 Robert Comish's parents were born on the south end of the island (William Comish in Arbory and Elizabeth Keig in Rushen).